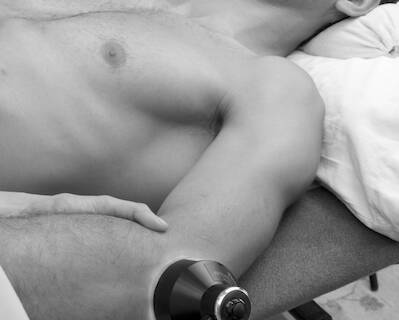 Tendinitis and tennis elbow
Inflammation of the tendons throughout the body can result in persistent pain known as tendinitis which can also limit mobility. One of the major responses from low level laser therapy (or cold laser) is an anti-inflammatory effect.  Whilst tendinopathies can present in all parts of the body the common areas include the shoulder, elbows and Achilles. Limited treatments exist for tendinitis and usually include medication such as NSAIDs.
There are studies to indicate that laser therapy for pain management is at least as effective as anti-inflammatory medications without the potential side-effects. Non-invasive and painless laser therapy works to restore damaged cells to their prior state which in turn aids in the repair of tissue.