Advantages of Low Level Laser Therapy for Pain Management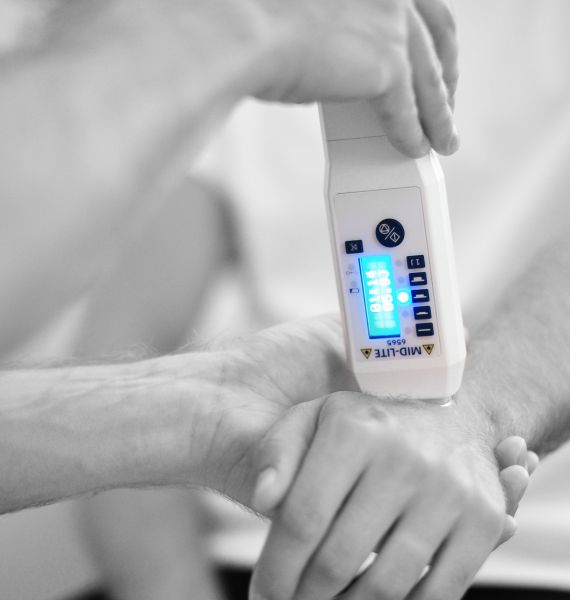 Low Level Laser Therapy (LLLT), also known as cold laser therapy, has multiple advantages over medication, physical therapies and in some cases surgery.
Medically Proven
Low-level laser therapy has in excess of 30 years of medical and scientific evidence, thousands of published reports and hundreds of clinical trials.
Treats the causes
It's important to note that laser therapy treats the underlying causes of pain not just the symptoms.
Non-invasive
Low-level laser therapy is totally non-invasive as opposed to surgical intervention.
Painless to receive
Patients may only feel mild warmth during treatment but the treatment itself is painless.
Drug-free
Low Level Laser Therapy delivers light to the affected area needing treatment. Unlike medications, we are not introducing any synthetic substances to your body.
Learn more
Patients in the Press
"I ended up at Quantum Pain Management (in Castle Hill) by accident, did six sessions of therapy over two weeks. I started to feel the pain drain out of my back"
"I was in excruciating pain and the arthritis was so bad i couldn't even hold a set of keys without dropping them".."the laser treatment has given me back the life i'd lost"
"I couldn't do normal things like cooking or cleaning...i'd encourage anyone experiencing pain to give it a go"
Learn about LLLT with our video series
Watch our video series on how we use Low Level Laser Therapy to treat conditions such as back pain, neck pain, migraine, arthritis, nerve pain, sciatica and bursitis.
Watch the video series